What is Tiger's Caddie doing while he's out?
What is Tiger's Caddie doing while he's out?
Hi, I'm Mel Sole, Director of Instruction at the Mel Sole Golf School, headquartered at Pawleys Plantation Golf and Country Club in Pawleys Island, SC.  We conduct 1, 2 and 3-day golf schools, hourly golf lessons, and senior golf schools.  Any type of golf instruction program your heart desires. Give us a call at 800-624-4653 or 843-237-4993.  We will be happy to book a commuter school or a package that contains accommodations, golf, and golf school.
Joe La Cava has had a really long time off the golf course.  While his boss, Tiger Woods is recovering from surgery, does the man have a right to caddie for someone else?  He has a right to earn a living, correct?  Not according to Joe.  He will wait patiently until Tiger is ready to come back and he will be ready to go.  That type of loyalty is rare in the dog-eat-dog world of the PGA Tour, so this is really nice to see.  All of Tiger's fans are like Joe, just waiting until he returns.  Let's hope it is not too long.  Thanks to Kevin Casey of GolfWeek for this story.
Thanks for reading What is Tiger's Caddie doing while he's out?  Hopefully, you now know more about the loyalty of Joe La cava!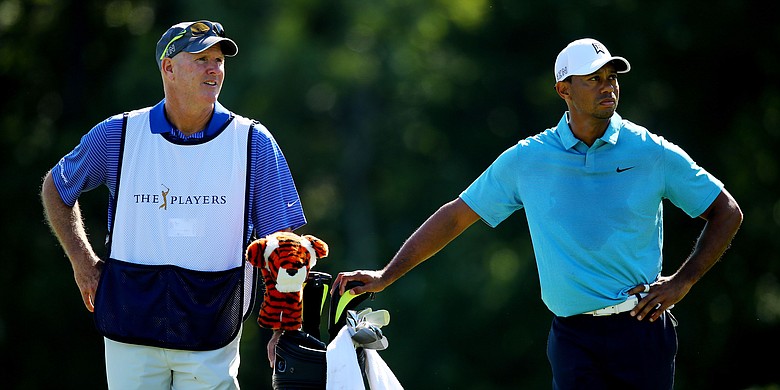 Tiger Woods' injury woes have meant an extended absence from tournament play that is approaching six months, with no end in sight.
That has meant a long period with no on-course earnings for Woods, 40, a 14-time major champion who hasn't competed since last August's Wyndham Championship. But at least one other party's bottom line is adversely affected: caddie Joe LaCava's.

The veteran bagman spoke with ESPN's Bob Harig on Monday about his experiences since Woods announced that he would be out for an indefinite period after undergoing back surgery in September. (A follow-up procedure would occur the next month.)

LaCava also has been on the sidelines, with no bag to carry while Woods is out.

Though LaCava talked about the joy of spending more time with family and getting extra action on the links in his time off, he did open up about where he stands regarding Woods.
To read the rest of why Joe La Cava is waiting for Tiger, go here!
Source: Kevin Casey   GolfWeek   Mel Sole Golf School.
Pictures: Getty Images   Keith Allison
Thanks for reading What is Tiger's Caddie doing while he's out?
Related post.
When playing in Scotland, take a caddie!
PLEASE SUBSCRIBE TO MY CHANNEL, LIKE THIS VIDEO, SHARE IT WITH A FRIEND, LEAVE A COMMENT!
Tags: golf instruction, golf lessons, golf news, golf school, golf schools, GolfWeek, Joe La Cava, Kevin Casey, Mel Sole, Mel Sole Golf School, Myrtle Beach Golf Schools, Pawleys Plantation, tiger woods, Tiger's Caddie